Scientific Advisory Board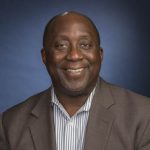 Winston Soboyejo
Provost, Professor, Mechanical Engineering, WPI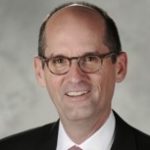 Steven W McLaughlin
Provost, Professor, Electrical and Computer Engineering, Georgia Tech
Dr. Steven W. McLaughlin is the Provost and Executive Vice President for Academic Affairs at Georgia Tech. He serves as the chief academic officer of the Institute and provides leadership to all academic and related units, including the colleges, the library, and professional education. 
Dr. McLaughlin received the B.S.E.E. degree from Northwestern University, the M.S.E. degree from Princeton University, and the Ph.D. degree from the University of Michigan. He joined the School of Electrical and Computer Engineering at Georgia Tech in September 1996. From 2017-2020, he served as the Dean of the College of Engineering and the Southern Company Chair. From 2012-2017, he served as the Steve W. Chaddick School Chair in the School of Electrical and Computer Engineering. From 2007-2012, he was Vice Provost for International Initiatives and Steven A. Denning Chair in Global Engagement.
In 2014, Dr. McLaughlin co-founded CREATE-X, a campus-wide effort to instill entrepreneurial confidence in students and help them launch companies. In its first three years, the program has successfully launched 72 student-led companies and engaged 1,500+ students in the principles and practice of evidence-based entrepreneurship.
In 2011, Dr. McLaughlin was awarded the honor Chevalier dans l`Ordre Nationale de Merite, (Knight of the French National Order of Merit), the second highest civilian award given by Republic of France. He was the first Georgia Tech recipient of the Presidential Early Career Award for Scientists and Engineers (PECASE), where he was cited by President Clinton "for leadership in the development of high-capacity, nonbinary optical recording formats." He a past President of the IEEE Information Theory Society and is a Fellow of the IEEE..
Dr. McLaughlin's research interests are in the general area of communications and information theory. His research group has published in the areas of forward error correction and equalization in wireless communications. magnetic/optical data storage, data security, and privacy. His group has published more than 250 papers in journals and conferences and holds 36 U.S. patents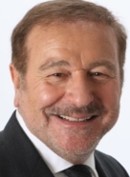 Ian F. Akyildiz
Ken Bayers Chair Professor, director of the Broadband Wireless Networking Laboratory, Georgia Institute of Technology
Ian F. Akyildiz received his BS, MS, and PhD degrees in Electrical and Computer Engineering from the University of Erlangen-Nürnberg, Germany, in 1978, 1981 and 1984, respectively. Currently he is the President of the Truva Inc. since March 1989. He is the Ken Byers Chair Professor in Telecommunications Emeritus at the Georgia Institute of Technology, Past Chair of the Telecom group at the ECE and the Director of the Broadband Wireless Networking Laboratory between (1985-2020). He serves on the Advisory Board for the newly established research center called Technology Innovation Institute (TII) in Abu Dhabi, United Arab Emirates since June 1, 2020. Since 2017, he also serves as a Consulting Professor with the Computer Engineering Department at the University of Cyprus. He is a Megagrant Research Leader with the Institute for Information Transmission Problems at the Russian Academy of Sciences, in Moscow, Russia, since May 2018. He is a Visiting Distinguished Professor with the SSN College of Engineering in Chennai, India since October 2019 and an Adjunct Professor with Department of Electrical Engineering at University of Iceland since September 2020.
He is the Founder and Editor in Chief of the newly established of the ITU (International Telecommunication Union) Journal on Future and Evolving Technologies (ITU-J FET) since August 2020, and is the Editor-in-Chief Emeritus of Computer Networks Journal (Elsevier) (1999-2019), the founding Editor-in-Chief Emeritus of the Ad Hoc Networks Journal (Elsevier) (2003-2019), the founding Editor-in-Chief Emeritus of the Physical Communication (PHYCOM) Journal (Elsevier) (2008-2017), and the founding Editor-in-Chief Emeritus of the Nano Communication Networks (NANOCOMNET) Journal (Elsevier) (2010-2017). He is an IEEE Fellow and ACM Fellow and received numerous awards from IEEE and ACM and other professional organizations. His current research interests are in TeraHertz Communication, Reconfigurable Intelligent Surfaces, Nanonetworks, 5G/6G Wireless Systems, Internet of Space Things/CUBESATs, Internet of BioNanoThings, Molecular Communication, and Wireless Sensor Networks in Challenged Environments such as Underground and Underwater. According to Google Scholar as of October 2020, his H-index is 125 and the total number of citations to his papers is 120+K.

Georgios B. Giannakis
Professor (Director - Digital Technology Center, ADC Endowed Chair in Wireless Telecommunications, McKnight Presidential Endowed Chair)
G. B. Giannakis received his Diploma in Electrical Engr. from the Ntl. Tech. Univ. of Athens, Greece, 1981. From 1982 to 1986 he was with the Univ. of Southern California (USC), where he received his MSc. in Electrical Engineering, 1983, MSc. in Mathematics, 1986, and Ph.D. in Electrical Engr., 1986. He was a faculty member with the University of Virginia from 1987 to 1998, and since 1999 he has been a professor with the Univ. of Minnesota, where he holds an ADC Endowed Chair, a University of Minnesota McKnight Presidential Chair in ECE, and serves as director of the Digital Technology Center.
His general interests span the areas of statistical learning, communications, and networking - subjects on which he has published more than 470 journal papers, 770 conference papers, 25 book chapters, two edited books and two research monographs. Current research focuses on Data Science, and Network Science with applications to the Internet of Things, and power networks with renewables. He is the (co-) inventor of 34 issued patents, and the (co-) recipient of 9 best journal paper awards from the IEEE Signal Processing (SP) and Communications Societies, including the G. Marconi Prize Paper Award in Wireless Communications. He also received the IEEE-SPS Norbert Wiener Society Award (2019); EURASIP's A. Papoulis Society Award (2020); Technical Achievement Awards from the IEEE-SPS (2000) and from EURASIP (2005); the IEEE ComSoc Education Award (2019); the G. W. Taylor Award for Distinguished Research from the University of Minnesota, and the IEEE Fourier Technical Field Award (2015). He is a foreign member of the Academia Europaea, and Fellow of the National Academy of Inventors, the European Academy of Sciences, IEEE and EURASIP. He has served the IEEE in a number of posts, including that of a Distinguished Lecturer for the IEEE-SPS.
Executive Advisory Board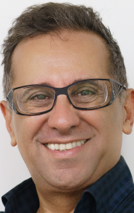 Siavash Alamouti
SVP of Technology, Wells Fargo
Siavash Alamouti is the EVP of R&D at Wells Fargo. He was the President & CEO of Hybrid Edge Cloud software company mimik from January 2014 until January 2020 where he remains as the Executive Chairman. Prior to mimik he was the Group R&D Director at Vodafone in London, UK where he managed R&D, corporate venture and IPR for the entire group. Before Vodafone, he was an Intel Fellow and CTO of The Mobile Wireless Group in Santa Clara, California. Prior to Intel he was the CTO at Vivato (the first smart antenna Wi-Fi company) and before Vivato, he worked in various capacities at Cadence Design Systems, AT&T Wireless, and MPR Teltech.
He is most well-known for the invention of the Alamouti code adopted in almost all wireless standards globally and included in billions of wireless devices. He has received more than 20.000 citations for his scientific work and has received multiple industry awards. Siavash's 1998 paper in IEEE JSAC Publication was selected by IEEE Communication Society for publication in, "The Best of the Best: Fifty Years of Communications and Networking Research."
Siavash has been the leading champion for ground-breaking and highly impactful technologies such as Hybrid Edge Cloud, OFDM/MIMO, 3G, 4G, 5G cellular communications, WiFi and WiGig. He has contributed extensively to global telecommunication and internet standards, and has participated in lobbying for spectrum and telecommunications policy reform globally. Since 2014, he has been focused on edge cloud computing, cloud decentralization and open internet.
Siavash has joined Wells Fargo as he believes financial institutions need to expand their role from management of financial assets to digital assets and data in order to create a sustainable future digital economy.
Siavash has a reputation for passionately pushing the industry to new limits of the technology for the benefit of mankind. He played a major role in spectrum policy reforms and open standards with WiFi, Mobile WiMax, and WiGig and continues to push for consumer and enterprise control of data and their economic rights for monetization.
Siavash received B.A.Sc and the M.A.Sc. degrees in electrical engineering from the University of British Columbia, Vancouver, Canada, in 1989 and 1991, respectively. He works in San Francisco and Lives in Oakland California.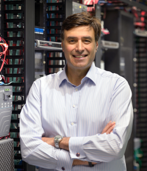 Shaygan Kheradpir
Former CTIO Verizon, Group COO Barclays, CEOs Juniper Networks & Coriant
Dr. Kheradpir is best known for driving transformational change through the use of technology at Verizon where he was Group CTIO, at Barclays Bank as Group COO, at Juniper Networks & Coriant (formerly Tellabs, Siemens Optical, Sycamore) as CEOs and Chairman. He was on the founding Executive Leadership Cmomittee of Verizon from 2000-2010, helping transform it from a phone company to a premier telecom worldwide in high-speed networks such as FiOS and 4G-LTE, in interactive multi-media, and in world-class customer service & internal automation. At Verizon he had over 10,000 technical engineers and IT staff in his organization. At Barclays, he was on the bank's Global Executive Committee as Group COO from 2011-2014 with a workforce of 80,000 technical and operations staff worldwide. At Barclays, Dr. Kheradpir's group set the course for 21st century industrialization in financial services — pioneering industry-first FinTech products such as mobile money, driving in every aspect of the bank digitization, automation, lowering risks and cost reduction plans of $3B/15% via the company's TRANSFORM Program. As CEO of Juniper from 2014-2015, he focused the company by creating and executing its Integrated Operating Plan (IOP) that resulted in increasing its steady-state EBITDA by high double digits, while becoming a premier "Cloud-Builder" and creator of "High IQ Networks" via cutting-edge IP networking products, automation and machine learning. As Chairman & CEO of Coriant from 2015-2019, he integrated and re-invented three predecessor companies of Tellabs, Siemens Optical, and Sycamore, lowering costs by 40%, creating the industry-first Hyper-scale Carrier Architecture (HCA) products that propelled Coriant to become a leading insurgent telecom equipment company worldwide across high-speed packet-optical, cloud interconnect, and 5G networking products. Dr. Kheradpir currently works with high-tech startups and large investment firms on 5G, AI, Cybersecurity, Blockchain, semiconductors and Autonomous Systems. He is a senior advisor and operating executive at Cerberus Capital, and also advises tier-1 global Telecom/Tech companies on 5G & Industrial Internet, as well as some senior members of governments across the world. Dr. Kheradpir received his BS, MS & Ph.D. in electrical & computer engineering from Cornell University (USA) in 1982, '83 and '87, respectively. He served on the advisory board of the US National Institute of Standards & Technology (NIST) from 2008-2011, is on the Cornell University Engineering Council, and the MTN Group Board. He was inducted in CIO Hall of Fame in 2006, selected in 1990 as outstanding young engineer by the US National Academy of Engineering (NAE), and awarded the Ellis Island Medal of Honor in 2014.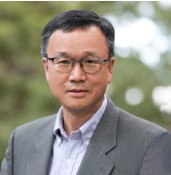 Ker Zhang
Kleiner Perkins Caufield & Byers
Ker Zhang is currently an EIR at Kleiner Perkins, with focus on semiconductor related investment and portfolio management. He is also the Executive Chairman/Interim CEO of Crossbar, Inc. (a leading RRAM developer), and also serves on the board of Ambiq Micro (a leader in ultra-low power MCU), as well as Keyssa, Mumec and Quenten. He also advises the board of Artilux and Wave Computing. Early 2020, he co-founded PTK Acquisition Corp, a NYSE listed SPAC, and serves on the board.
Earlier, he was the founder/CEO of VIA Telecom, which was the only challenger to Qualcomm in CDMA, and after the company was sold to Intel, he was a VP and the GM of Intel's CDMA business. He founded 2 other companies and also worked at Motorola and Rockwell International.
He was a member of China Taipei's APEC delegates from 2009-2015.
He received his BS from Jinan University, MS from University of Massachusetts and Ph.D from WPI.
International Advisors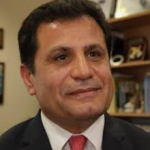 Rahim Tafazolli
Professor, Head of the Institute for Communication Systems (ICS), University of Surrey, UK
Rahim Tafazolli (SM'09) is a professor and the Director of the Institute for Communication Systems (ICS) and 5G Innovation Centre (5GIC), the University of Surrey in the UK. He has over 30 years of experience in digital communications research and teaching. He has published more than 500 research papers in refereed journals, international conferences and as invited speaker. He is the editor of two books on "Technologies for Wireless Future" published by Wiley Vol.1 in 2004 and Vol.2 2006. He is coinventor on more than 30 granted patents, all in the field of digital communications. He was appointed as Fellow of WWRF (Wireless World Research Forum) in April 2011, in recognition of his personal contribution to the wireless world. As well as heading one of Europa's leading research groups. He is regularly invited by governments to advise on network and 5G technologies and was advisor to the Mayor of London with regard to the London Infrastructure Investment 2050 Plan during May and June 2014. In 2020 he was named as a fellow of the Royal Academy of Engineering, UK.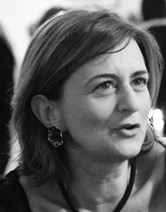 Alessandra Costanzo
Professor, University of Bologna, Italy
Alessandra Costanzo is full professor at the University of Bologna, Italy since 2018. She is currently involved in research activities dedicated to design of entire wireless power transmission systems, based on the combination of EM and nonlinear numerical techniques, adopting both far-field and near-field solutions, for several power levels and operating frequencies. She has authored more than 250 scientific publications on peer reviewed international journals and conferences and several chapter books. She owns four international patents. She is co-founder the EU COST action IC1301 WiPE "Wireless power transfer for sustainable electronics", just ended where she chaired WG1: "far-field wireless power transfer". She was workshop chair of the EuMW2014. In 2018 she is ExCom chair of the WPTC2018, TPC co-chair of the IEEE IMARC 2018, WPTC2019 and WiSEE 2020. She is the past-chair (2016-2017) of the MTT-26 committee on wireless energy transfer and conversion and member of the MTT-24 committee on RFID. She has served as associate editor of the IEEE Transaction on MTT, of the Cambridge International Journal of Microwave and Wireless Technologies and of the Cambridge International Journal of WPT. Since 2016 she is steering committee chair of the new IEEE Journal of RFID. She is MTT-S representative and Distinguished Lecturer of the CRFID. She is IEEE senior member.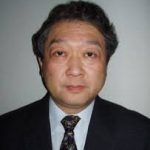 Seiichi Sampei
Professor, University of Osaka, Japan
Seiichi Sampei received the B.E., M.E., and Ph.D. degrees in electrical engineering from Tokyo Institute of Technology, Tokyo, Japan, in 1980, 1982, and 1991, respectively. From 1982 to 1993, he was with the Communications Research Laboratory, Ministry of Posts and Telecommunications. During 1991 to 1992, he was at the University of California, Davis, as a Visiting Researcher. In 1993, he joined the Faculty of Engineering, Osaka University, and he is currently a Professor in the Department of Information and Communications Technology, Osaka University. He has developed adaptive modulation, intelligent radio transmission/access, cognitive wireless networking, and wireless distributed network techniques. He received the Shinohara Young Engineering Award, the Achievements Award and Communications Society Best Paper Award from the IEICE, the Telecom System Technology Award from the Telecommunication Advancement Foundation, the DoCoMo Mobile Science Award from Mobile Communication Fund, and the Ericsson Telecommunications Award. He is a member of the Institute of Image Information and Television Engineers.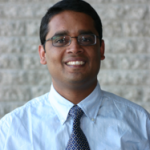 Ekram Hossain
Professor, University of Manitoba
Ekram Hossain (F'15) is a Professor and the Associate Head (Graduate Studies) in the Department of Electrical and Computer Engineering at University of Manitoba, Canada. He is a Member (Class of 2016) of the College of the Royal Society of Canada. Also, he is a Fellow of the Canadian Academy of Engineering. Dr. Hossain's current research interests include design, analysis, and optimization beyond 5G cellular wireless networks. He was elevated to an IEEE Fellow "for contributions to spectrum management and resource allocation in cognitive and cellular radio networks". He received the 2017 IEEE ComSoc TCGCC (Technical Committee on Green Communications & Computing) Distinguished Technical Achievement Recognition Award "for outstanding technical leadership and achievement in green wireless communications and networking". Dr. Hossain has won several research awards including the "2017 IEEE Communications Society Best Survey Paper Award and the 2011 IEEE Communications Society Fred Ellersick Prize Paper Award. He was listed as a Clarivate Analytics Highly Cited Researcher in Computer Science in 2017, 2018, and 2019. Currently he serves as the Editor-in-Chief of IEEE Press and an Editor for the IEEE Transactions on Mobile Computing. Previously, he served as the Editor-in-Chief for the IEEE Communications Surveys and Tutorials (2012-2016). He is a Distinguished Lecturer of the IEEE Communications Society and the IEEE Vehicular Technology Society. Also, he is an elected member of the Board of Governors of the IEEE Communications Society for the term 2018-2020.
His research interest is in the area of network optimization theory, network topology control and graph theory, spectrum sharing, artificial intelligence, block chain technology, cloud/edge/fog computing, networks information theory and network sciences.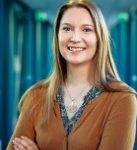 Marja Matinmikko-Blue
Senior Research Fellow and Adjunct Professor in Spectrum Management, CWC, University of Oulu, Finland
Marja Matinmikko-Blue is 6G Flagship Research Coordinator and Senior Research Fellow at Centre for Wireless Communication (CWC), University of Oulu where she holds an Adjunct Professor position in spectrum management. Prior to joining the University of Oulu in 2016, she had worked at VTT Technical Research Centre of Finland Ltd. for 15 years. She holds a Dr.Sc. degree in telecommunications engineering on cognitive radio system techniques and a Ph.D. degree in management sciences on stakeholder analysis for spectrum management from University of Oulu in 2012 and 2018. She conducts multi-disciplinary research on technical, business and regulatory aspects of mobile communications. She received the Young Scientist of the Year award in Finland in 2013 for her close collaboration between industry, academia and regulators on spectrum matters. She has coordinated several national research project consortia that have successfully demonstrated the world's first licensed shared access (LSA) spectrum sharing trials and introduced a new local 5G operator concept based on local licensing that has now become a reality in several countries. She has published 150+ scientific publications and prepared 150+ contributions to regulatory bodies on spectrum management in national, European (CEPT) and international (ITU-R) levels. Most recently she coordinated the writing of twelve new 6G White Papers in 6G Flagship and led the group that prepared a white paper on the connection between 6G and the United Nations Sustainable Development Goals (UN SDGs).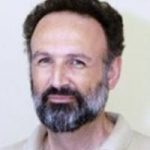 George C. Polyzos
Athens University of Economics and Business, Greece
George C. Polyzos (Member, IEEE) received the Diploma degree in electrical engineering from the National Technical University of Athens, Greece, and the M.A.Sc. degree in electrical engineering and the Ph.D. degree in computer science from the University of Toronto, Canada. He is currently a Professor and the Director of the M.Sc. in Computer Science Program, AUEB, where he also founded and currently leads the MMlab. His research interests include the Internet of Things, security, Internet architectures and protocols, information-centric networking, security and privacy, mobile and wireless networks, and systems performance evaluation.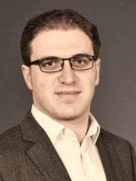 Deniz Gündüz
Imperial College London
Deniz Gündüz received his M.S. and Ph.D. degrees in electrical engineering from NYU Tandon School of Engineering (formerly Polytechnic University) in 2004 and 2007, respectively. After his PhD, he served as a postdoctoral research associate at Princeton University, and as a consulting assistant professor at Stanford University. From Sep. 2009 until Sep. 2012 he served as a research associate at CTTC in Barcelona, Spain. ln Sep. 2012, he joined the Electrical and Electronic Engineering Department of Imperial College London, UK, where he served as a Lecturer (2012-2016) and a Reader (2016-2020). Currently, he is a Professor in the same department, and serves as the deputy head of the Intelligent Systems and Networks Group. He leads the Information Processing and Communications Laboratory (IPC-Lab). He is also a part-time faculty member at the University of Modena and Reggio Emilia, and has held visiting positions at University of Padova (2018-2020) and Princeton University (2009-2012). He has served in various editorial roles for the IEEE Transactions on Communications, IEEE Journal on Selected Areas in Communications, IEEE Transactions on Wireless Communications, and IEEE Transactions on Green Communications and Networking. He is a Distinguished Lecturer for the IEEE Information Theory Society (2020-21). He is the recipient of the IEEE Communications Society - Communication Theory Technical Committee (CTTC) Early Achievement Award in 2017, a Starting Grant of the European Research Council (ERC) in 2016, IEEE Communications Society Best Young Researcher Award for the Europe, Middle East, and Africa Region in 2014, Best Paper Award at the 2019 IEEE Global Conference on Signal and Information Processing (GlobalSIP) and  the 2016 IEEE Wireless Communications and Networking Conference (WCNC), and the Best Student Paper Awards at the 2018 IEEE Wireless Communications and Networking Conference (WCNC) and the 2007 IEEE International Symposium on Information Theory (ISIT). His research interests lie in the areas of communications and information theory, machine learning, and privacy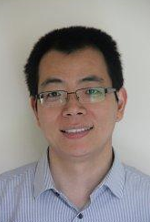 Zhiguo Ding
University of Manchester
Zhiguo Ding received his B.Eng in Electrical Engineering from the Beijing University of Posts and Telecommunications in 2000, and the Ph.D degree in Electrical Engineering from Imperial College London in 2005. From Jul. 2005 to Apr. 2018, he was working in Queen's University Belfast, Imperial College, Newcastle University and Lancaster University. Since Apr. 2018, he has been with the University of Manchester as a Professor in Communications. From Sept. 2012 to Sept. 2020, he has also been an academic visitor in Princeton University.
 Dr Ding' research interests are 5G networks, game theory, cooperative and energy harvesting networks and statistical signal processing. He has been serving as an Editor for IEEE Transactions on Communications, IEEE Transactions on Vehicular Networks, and Journal of Wireless Communications and Mobile Computing, and served as an editor for IEEE Wireless Communication Letters and IEEE Communication Letters. He was the TPC Co-Chair for the 6th IET International Conference on Wireless, Mobile & Multimedia Networks (ICWMMN2015), Symposium Chair for International Conference on Computing, Networking and Communications. (ICNC 2016), and the 25th Wireless and Optical Communication Conference (WOCC), and Co-Chair of WCNC-2013 Workshop on New Advances for Physical Layer Network Coding. He received the best paper award in IET Comm. Conf. on Wireless, Mobile and Computing, 2009 and the 2015 International Conference on Wireless Communications and Signal Processing (WCSP 2015), IEEE Communication Letter Exemplary Reviewer 2012, the EU Marie Curie Fellowship 2012-2014, IEEE TVT Top Editor 2017, 2018 IEEE Communication Society Heinrich Hertz Award, 2018 IEEE Vehicular Technology Society Jack Neubauer Memorial Award, and 2018 IEEE Signal Processing Society Best Signal Processing Letter Award. He is a Web of Science Highly Cited Researcher and a Fellow of the IEEE.
Industrial Advisory Board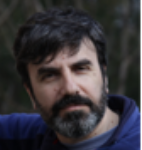 Reza Arefi
Director of Spectrum Strategy at Intel Corporation
Reza Arefi leads Emerging Spectrum Strategies and Planning at Intel. In his role, he develops market-driven spectrum and regulatory strategies that support Intel's existing and future wireless products. Reza has been actively contributing to standards and various industry and international regulatory groups since 1998, often in leadership roles. These included chairing various activities in ITU-R SG1, SG3, and SG5, leading to development of several ITU-R Reports and Recommendations. In addition, he has served as Intel Corporation's delegate to various ITU-R activities including various RA and CPM meetings as well as WRC-12, WRC-15 and WRC-19. 
Reza has also been actively involved in many industry forums over the years. He is currently an Executive Board member and Vice President of Global mobile Suppliers Association (GSA). Reza has made significant contributions to the development of 5G standards and technologies. He holds several patents in the areas of mm-wave technologies and spectrum sharing – advancements that have proven to be critical to the realization of 5G. Reza is a Senior Member of IEEE and has been an IEEE-SA member for more than ten years. He holds an EE bachelor's degree from Sharif University of Technology and a master's degree from West Virginia University. Reza is presently focused on identifying optimal spectral vehicles and necessary regulatory developments to enable the next generation mobile use cases, including consumer, enterprise and industrial solutions.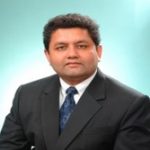 Mohammad Akhtar
Former SVP Motorola Asia Pacific and Middle East
Akhtar is currently consulting several Governments, Private Equity Companies and large Wireless Operators on next generation telecommunication technologies. He retired as Senior Vice President and General Manager of Motorola Asia Pacific and Middle East Region in 2019. He was responsible for sales, business operations, overall business strategy and market solution development of networks in Asia Pacific/Middle East. He also served as the Director of Middle East & Africa governmental relations.
Akhtar has been transforming organizations throughout his career with his academic knowledge and practical experiences. He has developed courses on global business transformation and has lectured at various universities throughout his career. He currently serves as visiting Professor of Management at Tokyo Technology University.
He was a member of the Executive Management Team at Nokia-Siemens Networks. As part of the Motorola Networks acquisition in April of 2011 byNokia-Siemens, he was instrumental in the integration of Motorola Networks into Nokia-Siemens and to ensure the value acquired is protected and expanded.
Akhtar has also served as the director of Cellular Engineering at Motorola, where he provided leadership to a large team of wireless system engineers and was responsible for the design and delivery of end-to-end wireless systems in the Middle East, Eastern Europe, Central Asia, Africa and Russia.
Akhtar holds a Bachelor's degree in Electrical Engineering from UTA and a Master's degree in Business Administration from Northwestern University in Chicago. He also obtained a PhD from Waseda University in Japan.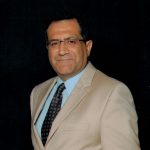 Masoud Olfat
Vice President of Technology Development, Federated Wireless
Dr. Masoud Olfat completed his PhD post-doc studies in wireless communications at University of Maryland, College Park in 2003. He has more than 24 years of experience in managing multi-task teams in developing multimedia communication systems, signal processing, and mobile broadband wireless systems such as WiFi, WiMAX, LTE and 5G.
As the Vice President of Technology Development in Federated Wireless, Dr. Olfat has been a key individual in the research and product development of CBRS Spectrum Sharing framework, as well as 6 GHz WiFi-6E development. He has chaired several activities in multi-company standard activities. He has also been involved in the development of the 5th Generation (5G) of mobile wireless technologies.
In his previous roles in Sprint Nextel, Clearwire, and Ligado (Lightsquared), he has managed numerous key projects essential for the deployment of 4G network. He was essential in the research and development of 4G technologies in global standardization communities such as WiFi, WiAMX and LTE. He also represented his companies in ITU-R (International Telecommunication Unit) activities.
He has published numerous papers, written book chapters, and has about 30 granted patents along with 25 more filed patents in United States and internationally, all in the field of wireless communications.
Sastri Kota
President, SoHum Consultants
Dr. Kota is the Founder of SoHum Consulting and Adjunct Professor at University of Oulu, Finland. His major contributions over four decades span three segments of Satellite and Space sector, including system development, international standardization and teaching. He held technical and management positions at Harris, Loral Space, Lockheed Martin, SRI International, The MITRE Corp, Xerox Corp. and Computer Science Corp. His research interests include satellite and wireless communication network systems, digital video broadcasting, mobile communications, broadband internet and integrated wireless - satellite networks. His entrepreneur efforts included Broadband Multimedia Services (BMS) and Ka- band satellite – Astrolink. He provided leadership in international standardization of broadband satellite networks as head of the U.S. delegation and the U.S. chair of the ITU-R Working group developing recommendations for Fixed, Mobile and Broadcast (FSS, MSS and BSS) satellite systems. He also led the wireless ATM group of the ATM Forum.
Currently, Dr. Kota, as a Working Group Co-Chair leads 5G Satellite, an IEEE Future Network initiative. He has authored/co-authored over 200 papers in conference proceedings and journals, and five books. He served as a guest editor of special issues for IEEE Communications, Wireless Communications, Vehicular Technology, Int'l Journal of Satellite Communications and Networking, Space Communications, and Wireless Information Networks. He was involved as an executive member organizing MILCOM Conference for several years and served as Technical Program Chair. He was very active in organizing and Charing Symposiums/Workshops/Sessions of IEEE GLOBECOM, ICC, WCNC and PIMRC; and ICSSC of AIAA conferences. He received IEEE ComSoc Satellite and Space Communications Distinguished Service Award. He is a Fulbright Specialist of U.S. Department of State and received the Golden Quill Awards from Harris Corporation for Project Leadership and research publications. He received Spotlight award from the ATM Forum. Dr. Kota holds a Ph. D from University of Oulu, Finland. He is a
Life Senior Member of IEEE and an Associate Fellow of AIAA.